Hello friends ! Goodbye Season 6 Episode 1, Hello Season 6 Episode 3. Together with this upgrade is also the upgrade of Master Skill Tree, so to catch up with that here's a guide for you. Keep on reading this guide up to the end so you will know what skills to add points to and not before asking some questions.
To unlock Master Skill Tree, you need to finish the third class quest (Devin's Quest).
For each reset you make you gain 2 Skill Tree point that you can add to any skill you decide.
Each skill can be upgraded max to 20 level but there are skills that can be upgraded up to maximum 10 level only.
Skill Tree button is placed on your Character panel or you can simply press A to open it
Here's what each Character Master Skill Tree looks like :
Blade Master :
Grand Master :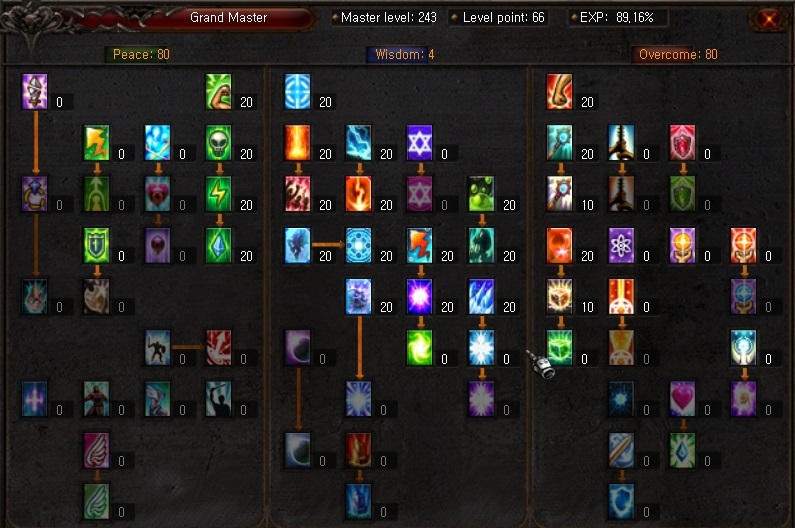 High Elf :
Dual Master :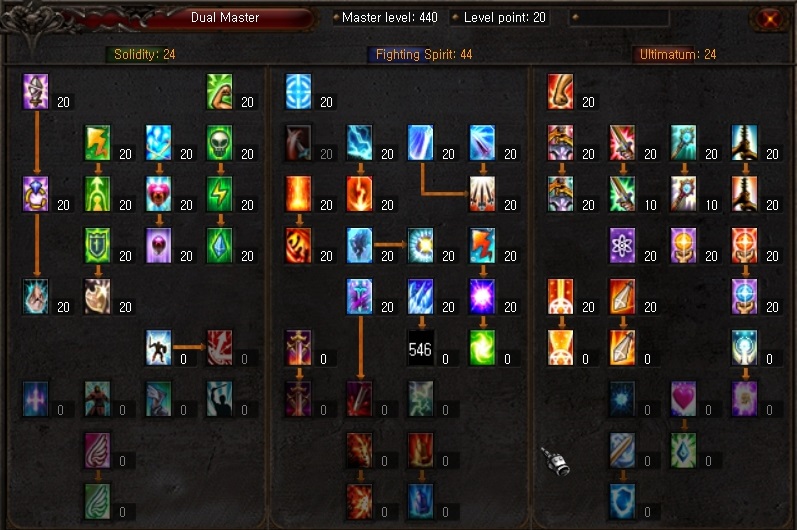 Lord Emperor :
Fist Master :
Dimension Master :
Master Skill Tree is divided into 3 parts namely :
Defensive Skills and Universal Skills (1st Section)
Increasing/Enhancing Skills (2nd Section)
Offensive Skills(3rd Section)